I have been slacking when it comes to exercising. I admit it.
It started with being sick. Then Arlo got burned.
Then I had already cancelled the next weeks class, due to we were suppose to be in the hospital.
I can feel it too. I miss the burn. The hour long pain. The sweat. The hour away from my wonderful little family.
I need to get in the rhythm again. When I started training, I was going 4 times a week. It was hard. The first month I could barely move.
Then I went down to 3 times a week. Then down to two. Then because of Rich starting school, I went down to once a week.
And then I missed a month of classes.
It was hard.
I never was one to really struggle with my weight. Want to lose a couple pounds? Do a couple sit ups.
Now, it is torture.
I fight to lose weight, and then gain it back with a bowl of ice cream.
Lately the boys have both been napping, which leaves me time to myself! I've decided that during that time, I need to exercise.
I need it for myself. The endorphins, the sweat and tears. The energy. I sleep better, I feel better. My clothes fit better.
I have decided to follow a exercise calender. So far the one I liked it from this site.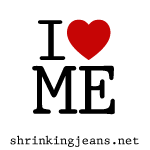 Are you working out? What are your health & fitness goals?