I was suppose to do this yesterday, BUT we were at a family reunion. Valid excuse right?

I was a blog angel for…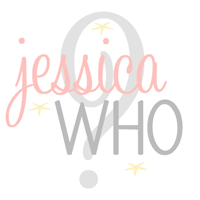 I was a terrible angel, and for that I apologize! Truth is, I was quite intimidated by it all. She is a super cool, super stylish and so nice.
Jess has the cutest blog I have ever seen. Very feminine and classy, and bonus it is easy to find your way around it!
I was terrible at connecting and promoting my angel, I feel terrible about it. I did follow her on twitter, facebook, GFC and I did subscribe. I also retweeted her tweets and replied to some of them.
I was super worried about being found out I was the angel, I wish I would have known sooner that I could have sent her things annonomously, that would have helped. (Noted for next time!!)
I did enjoy being a blog angel, and I will be doing it again, next time I will do better and put more effort into it. I think next time I will set a reminder on my phone, so that I can remember to get 'er done! 
Where you a blog angel? Did you enjoy your experience?